TEAM USA Over 60 World Cup 2022 – DAY 0
Masters Cricket USA
Many decades ago, Nick Fury created SHIELD to be prepared for any global threat and to be able lean on super heroes for help. In a parallel universe in 2021, Parak Ananta Fury created a Shield of the USA Masters Cricket because he foresaw the cricket threat that the USA was going to face for cricket fanatics over the ages of 50 – the threat of being left out in an opportunity for a glorious second innings.
That threat turned real when the 2022 Over 60s world cup was announced and our own shield creator turned to our Cap (Captain America Janak) and Ironman Mihir to assemble a team to go and take care of this threat in the Upside Down land Over 60s Cricket World Cup.


They came from all corners of the USA – from Phoenix and Boston, from Michigan and Maryland, from Southern California and Northern California, from Houston and Tennessee. Some family members came to support the team.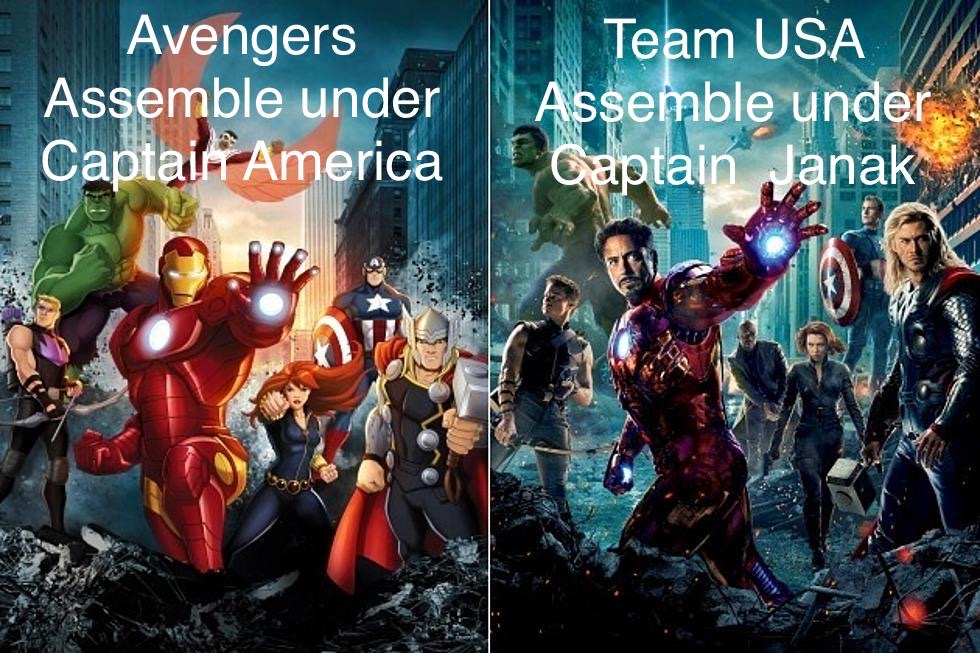 They all assembled in LA and hopped on a 15 hour flight to the battleground city of Brisbane where an advance party was already awaiting them.
Ironman Mihir and Manager Khurram made sure the team was fed and rested.
This was Day 0 and the tour is just starting!